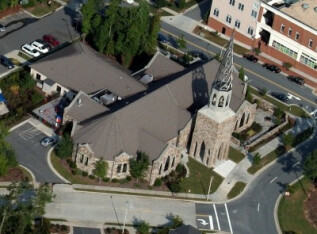 We have been blessed with beautiful facilities here at Christ Church. They are truly a gift that allows us to worship and do ministry in terrific surroundings.
The main building, holding the Sanctuary, Ascension Hall, Kitchen, Disciple Room and Nursery/Preschool wing is located at 800 Market Street.
Our offices are located across the street at 105 Market Street. The bottom floor of building 105 also holds education rooms used for children and adult Sunday School. Our youth room is upstairs in the second building over, 103 Market Street.
To view our buildings click on the links below