Click here if you already have a login or to get one for the first time.
If it's your first time logging in to Access CUMC, please see the guide below. If you would prefer the office to set up your Access CUMC account and assign you a user name and password (which you may change upon your first login), please contact Deon Roach ( ; 969-8820, x201).
1. Once you click the link above, the login screen below will be displayed. If you haven't used Access CUMC before, please click on "Need a Login?".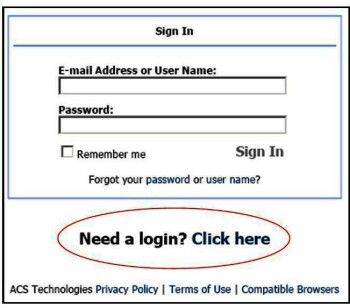 2. The next page to display is shown below. Enter the information requested and click "Find me." (The suffix is optional.) An email will be sent to you with a password. NOTE: Your first name, last name, and email address MUST match with the CUMC database, or you will not be given an account. If you are not sure which email address you gave us, you don't have one on file, or you experience any other problems, please contact Deon Roach ( ; 969-8820, x201) for assistance.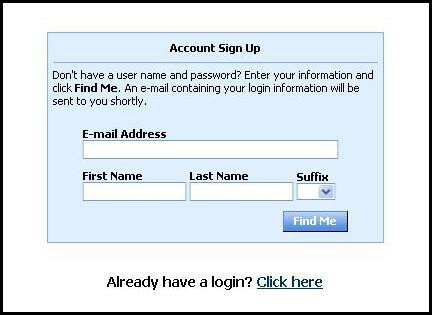 3. If we have your current email address on file and your name matches the database, you will receive an email containing your username and password for logging in to Access CUMC. When you receive the email, return to the Access CUMC link at the top of this page, and enter the username and password sent to you. The system will ask you to change your password with the first successful login. Please enter a password of your choice.
4. There is no fee for you to use Access CUMC or to use online giving.
5. What can you do in Access CUMC?
Donate or tithe online from your checking or savings account.
View or update your member profile.
Add family and individual pictures to your member profile.
Print membership directories.
We'll add more features gradually throughout the coming months.
6. How secure is your data?
The confidentiality of your data is our utmost priority. Only the data that we print in our existing church directory is available online to registered users. Furthermore, you can still opt-out of the online system by setting your personal profile or by notifying us at . Our software provider is ACS Technoloiges, the largest developer of church management software in the industry. They have a secure Website that we access which is housed in a secured data center and is subject to periodic secuirty audits to ensure safety and privacy of your data.
7. When setting up online giving, please note that funds cannot be designated to a specific account at this time. All funds will go into the general ministry and missions fund. When you are on page two of the online giving set up, enter the dollar amount in the box next to "ministry and missions fund."
8. Please direct questions about Access CUMC to Deon Roach ( ; 969-8820, x201). Questions specific to online giving may be directed to Vince Grace ( ; 969-8820, x203).