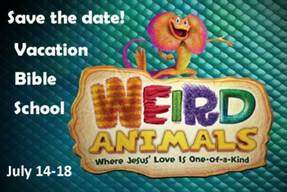 VBS at Christ Church
July 14-18, 2014
9:30 am - 12:30 pm
VBS is one of the most exciting events in the life of Christ Church. Over 300 children (ages 4 years old* - 5th grade), youth, and adults grace our doors for a week of fun and fellowship. Watch this space for more information coming in spring, 2014.
* To participate, children must be 4 by August 31st.
The Vacation Bible School Planning Team is forming now, and we would love to have you join us! Please call or email Catherine Neal (919-969-8820,x208; ) if you are interested in leading songs, crafts, outdoor games, or decorating.