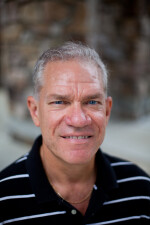 Who am I? I am Dr. Daniel Steinert, holding music degrees from UNC at Greensboro, Westminster Choir College and my hometown University of Wisconsin at Oshkosh. I have advanced studies in organ, having successfully completed the AAGO national certification through the American Guild of Organists. Scarlett and I have been married 17 years and have two children, Jacob (9) and Caroline (7). I am in my ninth year directing church music ministry full-time, having begun to lead worship at age 15, for a total of 27 years of joyously leading worship part- and full-time to date.
What do I do at Christ Church? As Director of Music I lead traditional worship (9:45 and 11:00am) by directing the Chancel Choir, adult handbells, children's choir and tone chime ensemble, musically enhancing the God's Word and offering our best worship to the Lord. I also plan concert and on Wednesday's in Advent (Dec. 3, 10 and 17) I will be the organist for Christ Church's first Advent Organ Recital Series at 12:00 noon-bring your Bach's (box) Lunch before or after the 30-minute program to prepare for Christmas.
Something interesting about me is: I have studied in London and Germany, I can converse in German, and when I went to meet Scarlett's parents for the first time, I flew myself there, as I have a private pilot's license (I grew up four houses away from the airport in Oshkosh, home of the Experimental Aircraft Association-the world's largest-airplane convention.
My favorite Bible passage is: Many days I have relied on the 23rd Psalm to get me through, as it comforts my fears. At its outset the psalmist professes his faith ("The Lord is my shepherd, I shall not want...") and then hands over control to the Master ("God restores my soul..."). The promise of eternal life reminds me of the importance of Christ's resurrection ("...through the valley of the shadow of death, I fear no evil, for Thou art with me").